Easy identification of multiple entries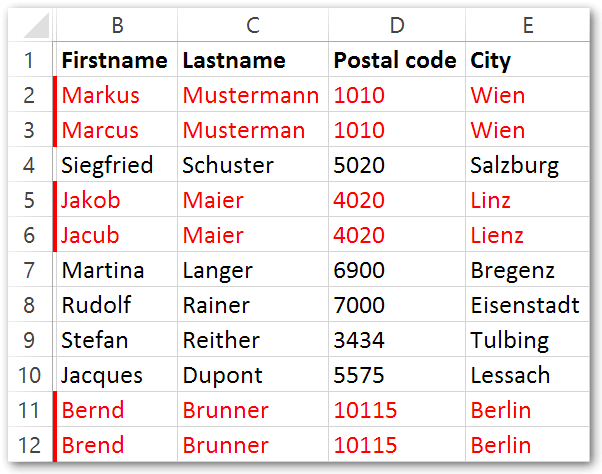 Detects typo errors
Our phonetic check detects duplicate records even with typo errors.
Duplicate search engine based on postal address
Search for duplicates considering the postal address (postal code and street).
Easy identification of duplicate records in the result
Each duplicate is grouped by an unique identification number to easily process them.
Clean up your database
Remove easily and convenient all duplicates from your database.